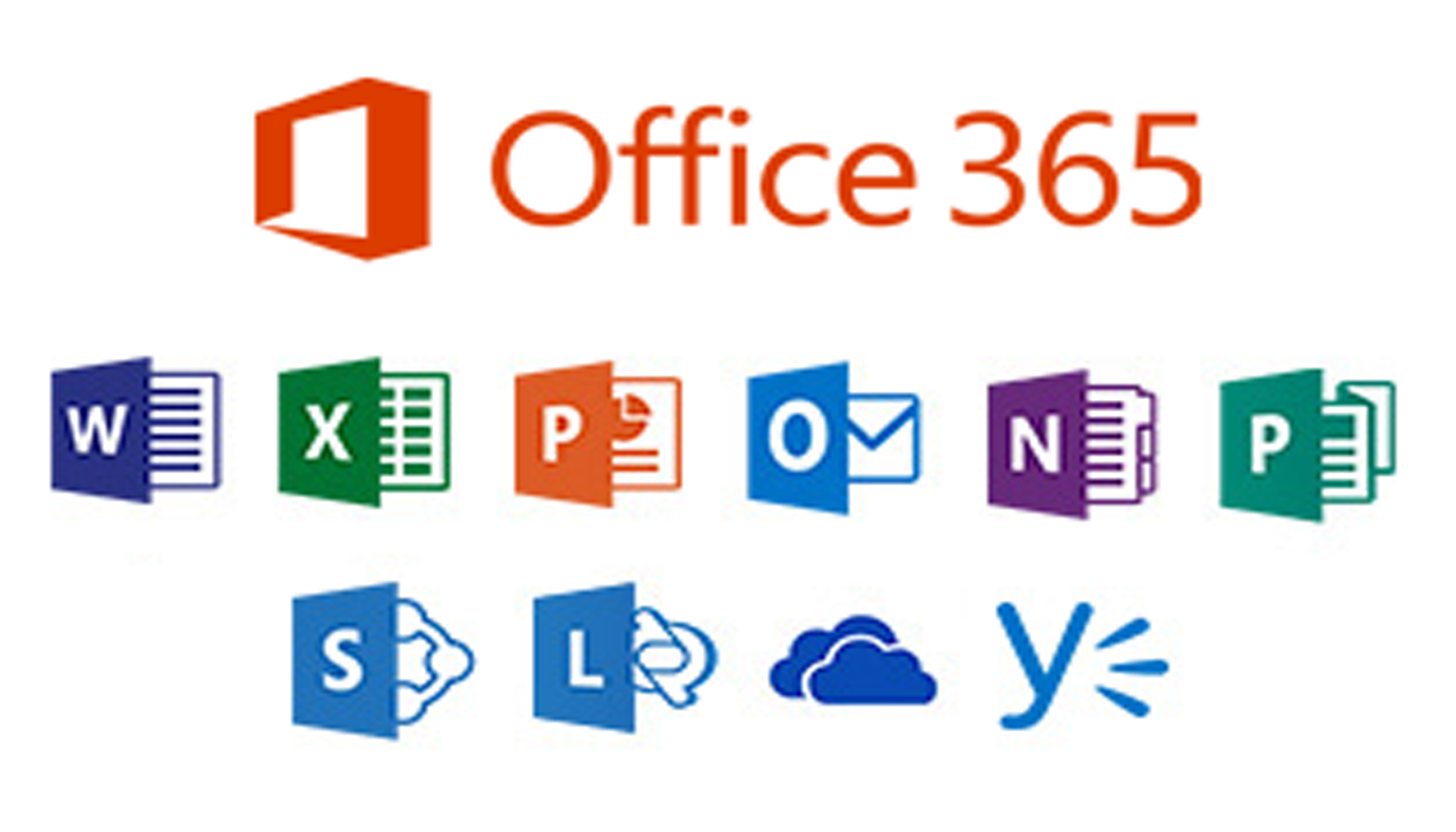 Office 365
Microsoft Office 365 is a digital suite of tools that allows users to collaborate, communicate and develop content and projects with teams anywhere, all without having to worry about needing a single server or special equipment.
Here are some of the features of Microsoft Office 365:
Collaborating with anyone, anywhere

Microsoft Office is a full suite of productivity software, known and used for creating presentations (PowerPoint), writing reports (Word), and managing spreadsheets (Excel). Office 365 adds essential cloud tools to its already well-known services to make collaboration and content management easier than ever. For example, using Office 365, the same spreadsheet can be simultaneously opened, edited and easily managed with a team of users at the same time. Office 365 also has mobile collaboration capabilities which makes it easy and possible to work with team members remotely across smartphones, tablets, and PCs to make quick edits away from the office or on the road. SMEs find this capability convenient as it means fewer worries about where and when projects can be managed. Each user can install Office 365 on up to five PCs/Macs, five tablets and five phones, which means you can access your files anywhere with virtually any device.

Saving time and increasing convenience with cloud storage

Combine productivity and storage solutions as opposed to keeping them separate if you are an SMEs that is just getting started in the cloud. Office 365 provides a centralized cloud service called OneDrive that makes managing files as easy as collaborating and sharing with 1TB cloud storage. OneDrive ensures that you can access the latest drafts of all projects and files. This includes all Word documents and Excel spreadsheets, as well as any other files that have been stored within OneDrive. Files can be synchronized offline and are available even without Internet connection. Offline edits will automatically sync the next time you connect to the Internet.

Security in any situation

When collaborating with team members, any where, any time, Office 365 remains encrypted and secure. This capability is essential for any service that stores files, particularly those that include sensitive data with personally identifiable information (PII). Office 365 has version control for peace of mind. Thus allowing for the reversion of files to a previous version for any reason. OneDrive's version control feature makes it easy to manage versions and track the last person to edit a particular file.

Saving time and money digitally

Office 365 brings the familiar Office apps with the added cloud benefits to customers as a single cloud service. Office 365 is scalable with per user licensing which enables businesses to add on users as necessary or when their business grows. Office 365 is flexibility, thus enabling different plans to be mixed and matched to meet your strategic business objectives.

Get started on Office 365 with Plaza Dynamics

Cloud computing offers SMEs a wide range of tools and capabilities to help businesses achieve a higher level of productivity. Plaza Dynamics makes the user adoption seamless with quick setup, hands-on training workshops, and support. With a dedicated technical helpdesk, businesses can migrate to Office 365 with ease. New to Cloud Computing? Office 365 is a great all-in-one way to get started.