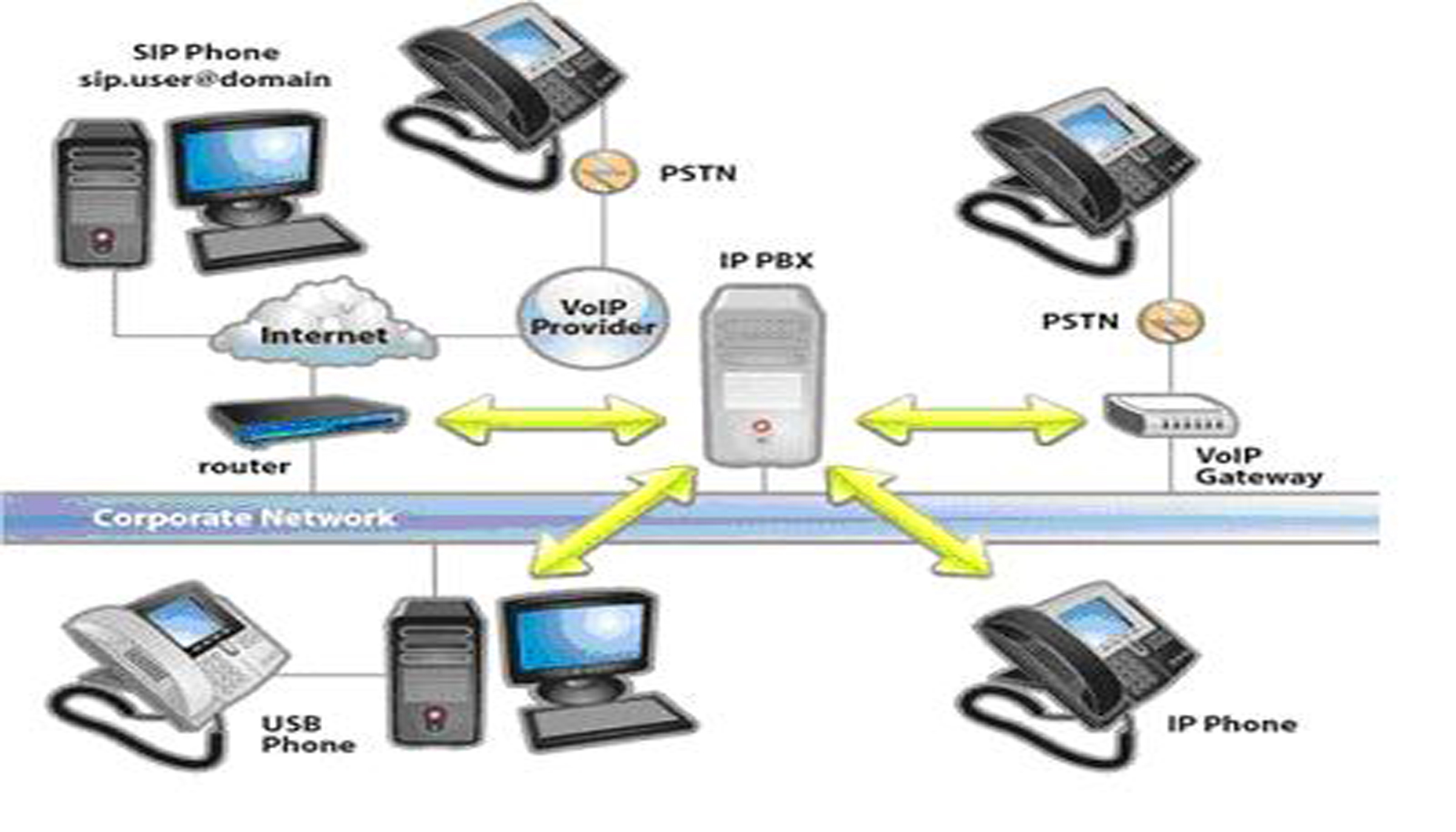 Managed Voice Services - Reducing Communication Costs
Hosted Voice for Business with No Headaches…
With Hosted Voice you'll get Unlimited Local and Long Distance Calling and more.
VoIP – Voice-over-IP (Internet-Protocol) – VoIP refers to a way to carry phone calls over an IP data network, whether on the Internet or your own internal network. A primary attraction of VoIP is its ability to help reduce expenses because telephone calls travel over the data network rather than the phone company's network.
Break free from expensive proprietary phone systems and move up to an open standard IP PBX that increases productivity of employees and IT staff and costs much less. Evolve your communications by enabling employee mobility: Calls can be made and answered seamlessly from outside the office and voice mail and faxes received via email. Globalize your business by connecting branch offices and re-directing local customer service numbers via the internet to your phone system at negligible cost.
Our VoIP solutions & benefits include:
One low price for hardware, upgrades, service and support
Unlimited local and long distance calling
DID, Extension, Voicemail, Find Me Follow Me
Web Fax
Automated Attendant
Toll free Conference Bridge with 200 minutes per month and conference call recording feature
Cutting edge features not available with conventional phone systems
Migration of your old system over to Voice-over-IP
Installation as well as ongoing maintenance.
No Hidden Costs
Telecommute with Ease
Easy to Work With
Simple and easy to set up.
Easy to Manage
Professional Functionality and Feature Rich
U.S. Based 24/7 Customer Support
Train Your Employees, Protect Your Company
Reduce your phone bills
If your business regularly makes long-distance or overseas calls a Voice-over-IP package could save you a ton of money because your monthly rate remains constant regardless of the number of calls you make or the distance between you and the person you call. Plus, with our business phone systems you won't have to make a huge capital investment in hardware that will quickly become obsolete. As long as you have an Internet connection you'll be able to access your phone system and make and receive calls around the globe.