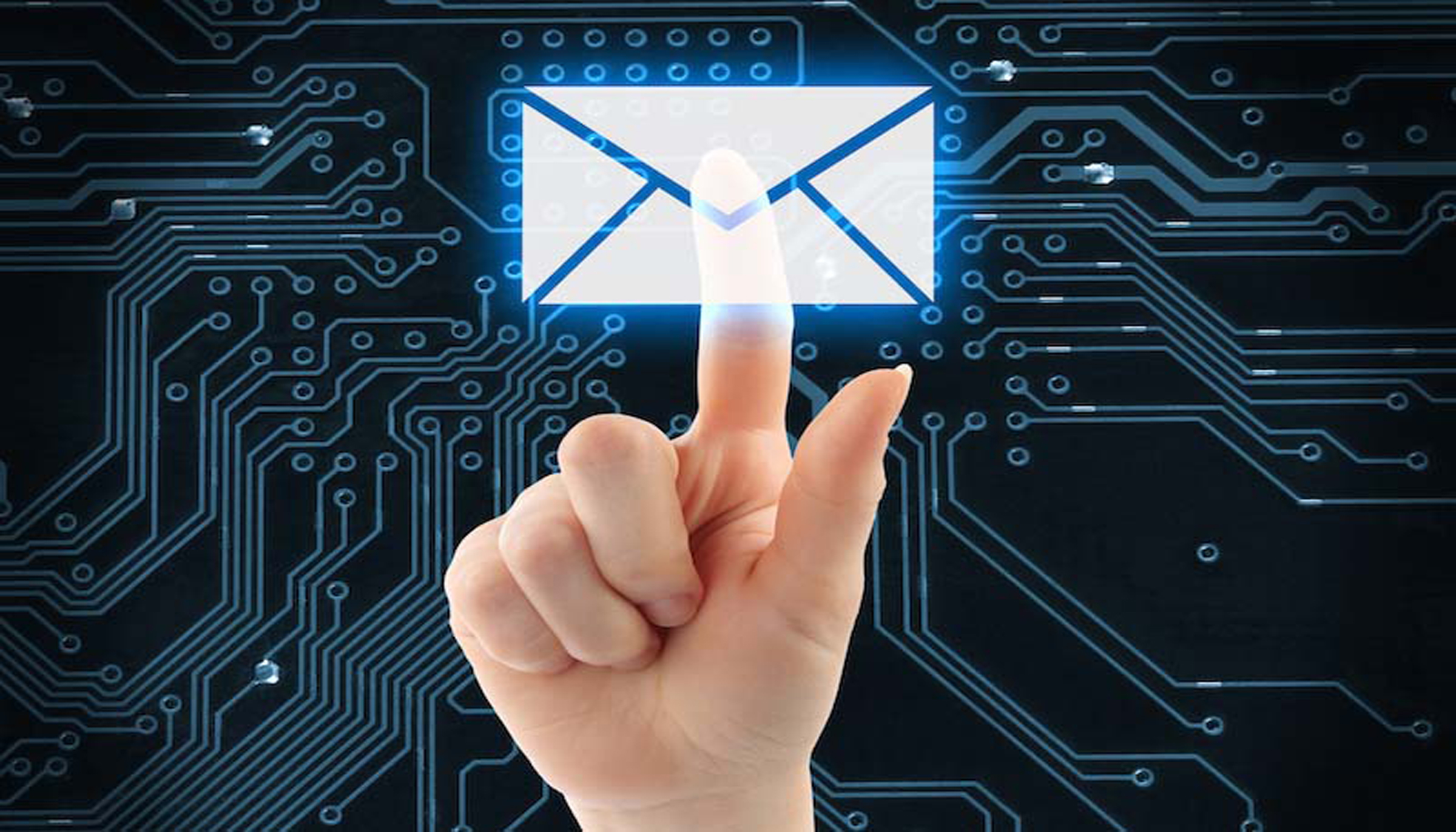 Email Services: Email Hosting, E-mail Defense, Message Archiving and Web Defense
Our State of the Art Email Services include:
Microsoft Secure Cloud-Based Hosted Exchange Solutions
E-mail, collaboration and scheduling tools are critical to the success of almost any business. Many small and midsize businesses (SMBs) lack the IT budget or in-house team required to implement and maintain the sophisticated messaging hardware and software they need. With Plaza Dynamics Cloud-Based Hosted Exchange Server, we give our customers access to enterprise-grade communications solutions built on multi-million dollar infrastructure. Access email from any device, anywhere in the world.
Why Microsoft Cloud-Based Hosted Exchange?
As the most popular e-mail and collaboration platform avail- able for business use, Microsoft Exchange helps businesses communicate better with their partners and customers, and boosts employee productivity. Rather than investing in all the required hardware and soft- ware, Microsoft Cloud-Based Hosted Exchange allows SMBs to enjoy all the productivity and collaborative benefits of an Exchange environment without the frustrations of managing it in-house.
Full Collaboration Functionality
The Microsoft Cloud-Based Exchange Server is used by the majority of large corporations for e-mail, calendars, contacts and files. Plaza Dynamics provides the latest version – Exchange – as a hosted service to power the full range of collaboration functions, including shared calendars, contacts and files. Plaza Dynamics's hosted solution supports desktop applications, cloud-based e-mail with Outlook Web Access (OWA), and a variety of wireless devices, including Android, iPhone and BlackBerry.
What Is Included with Plaza Dynamics Cloud-Based Hosted Exchange?
OWA
Enterprise-grade hardware
24/7 support
99.999% SLA
Five Tier-4 datacenters with redundant power, cooling and network connections
Regular backup
Antivirus, antispam
Mobility options

E-mail Protection: Comprehensive protection against spam, worms, viruses, malware, ransomware, e-mail attacks and more cyberthreats. Works at the network perimeter to identify, quarantine, block and strip suspect e-mail messages before they can enter the messaging infrastructure. Flexible, easy to use and requires no upfront hardware or software implementation.
Features
Spam blocking
Stacked Classification Framework system blocks
over 99 percent of spam
Suspect messages are deposited into an external
quarantine for future handling if desired
Virus and worm scanning
Our proprietary WormTraq® worm detection
technology identifies and intercepts zero-hour
mass mailing worms before they enter or leave a
corporate network
Includes virus protection, automatically updated
and managed
Fraud protection
Anti-spam rules automatically protect businesses
from fraud and phishing scams
Around-the-clock monitoring provides proactive
defense against the latest phishing attacks
Content and attachment filtering
Automatic filtering identifies and blocks
unwanted, inappropriate, and malicious content
in body copy and attachments before it enters or
leaves your organization
HTML shield blocks intrusive spam beacons and
web bugs
Email attack protection
Unique record masking technique conceals email
servers from the public Internet
Provides instant blocking of denial of service and
other SMTP-based attacks
Reputation-based security
Uses Trusted Source global reputation
intelligence to eliminate threats as soon as
they appear
Allows administrators flexibility to classify spam,
ham, and quarantine queues with a great deal of
accuracy, virtually eliminating false positives
Outbound message filtering
Protects corporate integrity by preventing
distribution of sensitive or proprietary information
Includes option to add footer or disclaimer to all
outbound messages
Email disaster recovery
Fail Safe Service engages automatically whenever
connectivity to your email server(s) is lost due to
planned or unplanned outages
Includes five rolling days of storage to ensure
you never lose an email due to an outage

E-mail Encryption: Safeguard confidential data and enable customers to maintain compliance with regulations requiring encryption of sensitive data.
Email Encryption Technology Made Simple
McAfee SaaS Email Encryption is built with trusted and proven standards-based encryption technologies. It removes the difficulty of installing and managing current solutions and is easy to use. Encryption technologies used include: PKI, S/MIME, X.509 certificates, 3DES, AES-256, and 1024-bit RSA keys (with MDS and SHA-1 encryption algorithms). The encrypted message web portal utilizes 128-bit secure sockets layer (SSL).
Message Archiving: Allows businesses to store, monitor and retrieve all inbound, outbound and internal e-mails for compliance or general storage/retrieval purposes.
McAfee® SaaS Email Archiving is your answer to reducing email storage and management costs, satisfying e-discovery and compliance needs, and protecting your business and employees. By adopting a software-as-a-service (SaaS) model, you virtually eliminate management burdens while ensuring safe, simple, cost-effective retention of inbound, outbound, internal, and even historical email. Anytime you need to find a particular message-or even thousands of messages-the precise information you're looking for can be at your fingertips in just seconds.
Benefits Include:
Complete protection for your business reputation, your data, and your employees
Fast, affordable, simple archiving and retrieval
Technology made simple for you and your team
Achieve and document compliance the easy way
Get the most value for your archiving time and money
Bring your historical data onboard

Web Protection: Protects customers by blocking web-based threats like spyware, keyloggers, viruses and phishing attacks at the network perimeter. Allows category- and content- based control over unauthorized Web surfing.
It's clear that the Web has opened the door to infinite business opportunity. At the same time, however, it has created a swift entryway for infection, malicious infiltration and corporate risk. McAfee offers proactive protection against emerging web-based malware attacks with SaaS Web Protection. With our simple, feature-rich perimeter protection, you gain effective and economical control over unauthorized, unproductive workplace Internet access and bottom line cost savings.
Features
Creates a more safe and secure network
Savings comes standard with our security
Automatic protection eliminates uncertainty

Endpoint Protection: Provide essential protection for endpoints–blocking viruses, spyware, web threats and hacker attacks with a solution that is easily managed via the online McAfee Security Center.
Email Inbound Filtering from McAfee offers far more than traditional spam prevention. It provides businesses with complete inbound email security using a combination of proven spam filters, our leading anti-virus engine, fraud protection, content filtering, and email attack protection. Our simple-to-administer service identifies, quarantines, and blocks suspect email messages in the cloud, before they can enter your organization's messaging infrastructure.
Email Intelligent Routing option from McAfee helps you manage merged email systems efficiently and cost-effectively. This robust in-the-cloud service helps simplify email administration and domain management, lower capital and operating costs, and keep your corporate brand intact.
McAfee® SaaS Email Protection and Continuity is a cloud-based solution that blocks more than 99 percent of spam, viruses, and fraudulent messages before they reach your network. It also enforces your policies on the content of outgoing mail, both in the email body and any attachments. And in the case of a planned or unplanned outage, this service enables continuous web-based email access, management, and use.