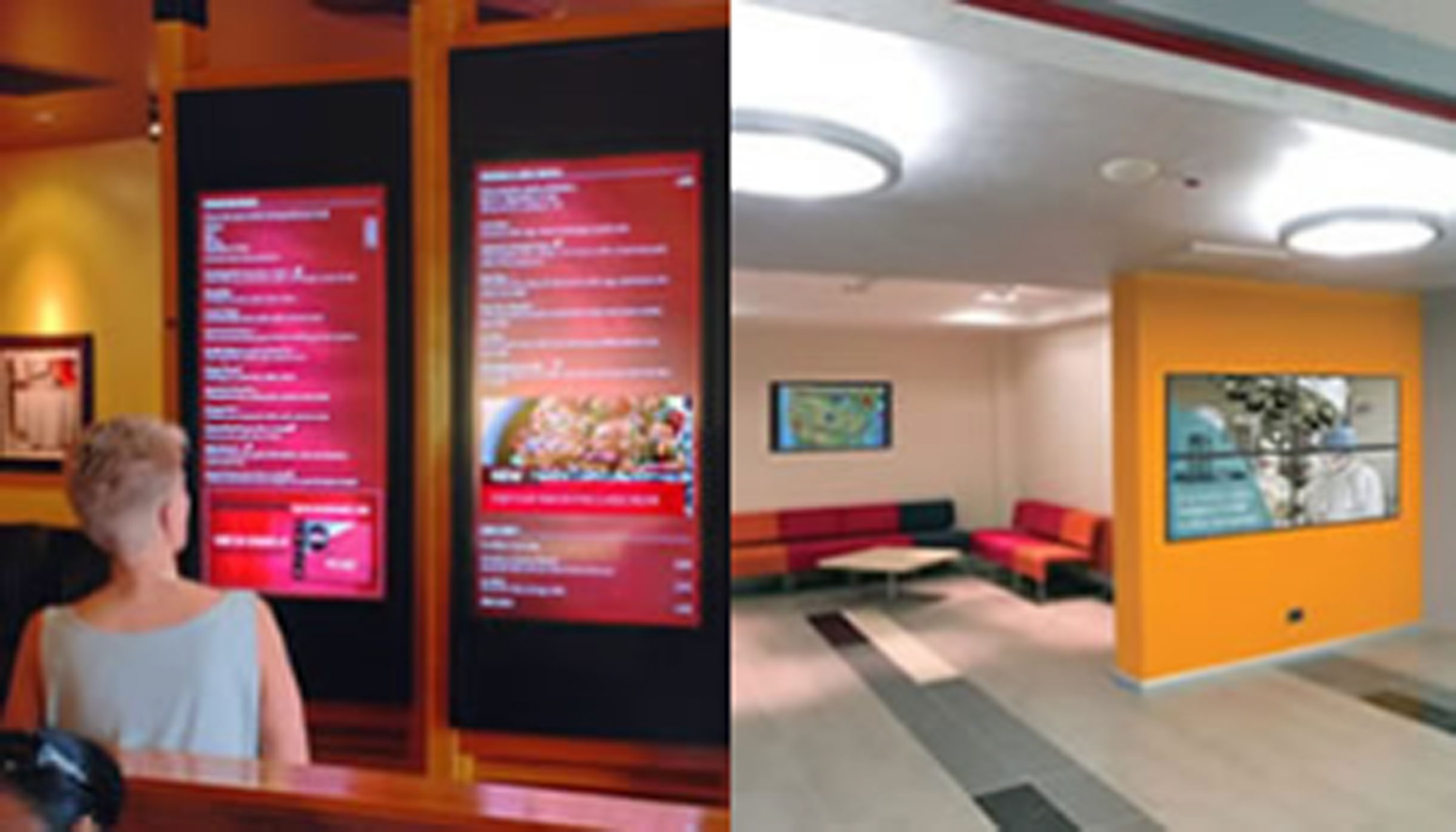 Digital Signage : Grab Your Customers Attention
If You Can Dream It, We Can Stream It…
With Plaza Digital Signage, implementing an end-to-end digital signage solution has never been easier and professional. Around the world, enterprises, small, medium and large are using digital displays within customer facing public and private environments, such as retail stores and corporate buildings to elevate the customer experience, drive sales, and captivate customer and enhance communication. Plaza Digital Signage allows organizations to focus on the message while our team maintains the end-to-end infrastructure. We cover the complex task of implementing and operating the infrastructure necessary to deliver that message.
What is Digital Signage?
A form of Advertising in which content and messages are displayed on digital signs with a common goal of delivering targeted messages to specific locations at specific times. Put simply, it is a network of customizable digital displays that you can control electronically using a computer, and allowing you to change your content remotely for the most efficient, effective, targeted messaging possible. These modern day communication networks allow you to create and deliver timely, targeted messages that inform, educate and motivate your audiences without your budget taking a huge hit.
With Plaza's Fully Managed Digital Signage Solutions, you can quickly and efficiently deliver high-impact media via reliable and scalable distribution to virtually any number of displays across any enterprise. Content can include product spotlights, brand promotion, targeted multilingual video, text, audio, or Web content designed to promote your products non-stop. Through our private Web Portal Interface, rich multimedia content is loaded into the distribution outbox and bulk transfers are automated and easily managed. Distribution events are set up individually, stored in templates, executed all at once, time-delayed, scheduled or programmed for recurrence.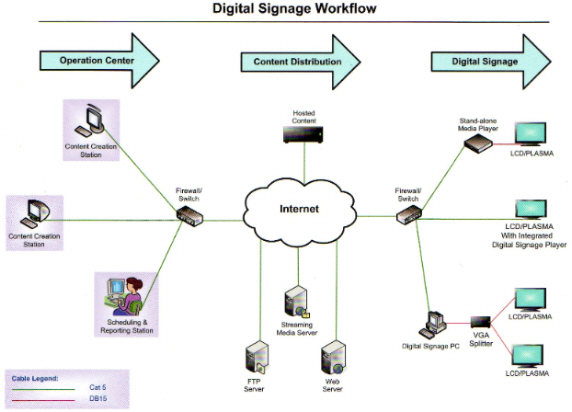 Features
Fully managed service
Includes required software, hardware, installation and training
24x7x365 system operation and technical support
Powerful, scalable, redundant datacenter architecture
Ongoing operations and system maintenance
Full reporting and billing for advertiser networks
Fast deployment and business turnaround
Array of video and multimedia formats
Flexible scheduling
Centralized controls
Rapid deployment
Benefits over Traditional Static Signs
Increase sales and brand awareness
Consistent messaging
Customized messages
Cost effective
Captive audience
Content exchanged more easily
Animations shown
Signs adapt to context even interactively
Superior return on investment