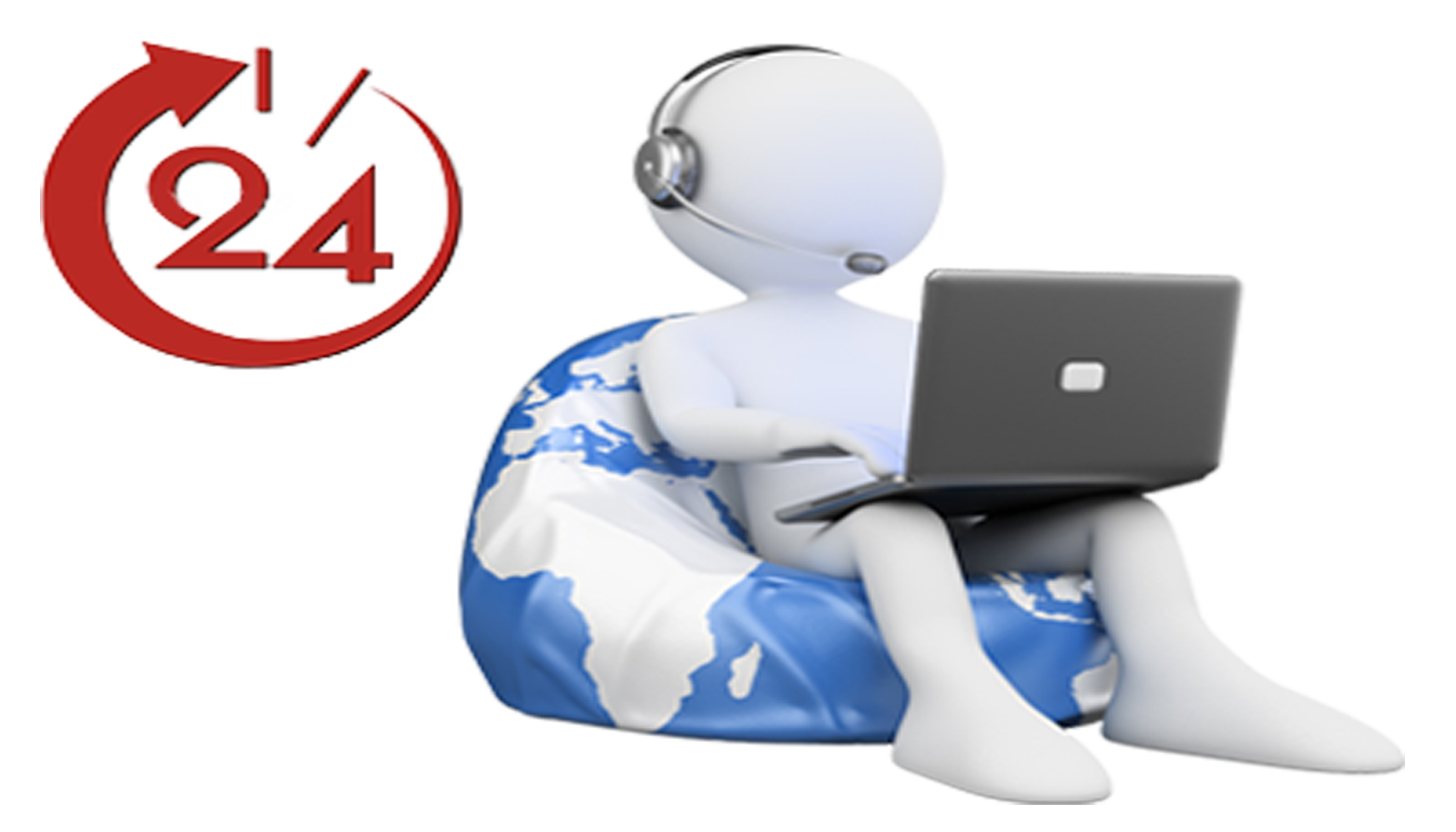 IT Help Desk - Certified Frontline-Support Technicians Exactly When You Need It
The Plaza Dynamics Help Desk makes the decision simple and cost-effective by providing an affordable, scalable, highly technical call center that allows our customers to lower operating expenses while providing their customers with quality products and services. By using the Plaza Dynamics Help Desk, we provide our end-user customers with 24/7 technical support on software and hardware products from certified, frontline-support technicians – without draining their resources. Plaza Dynamics solves your Business IT management and support needs. Regular expert maintenance will keep your PCs, servers, and networks up and running, so you minimize downtime and maximize productivity.
What You Get
When you sign up for Help Desk Service you'll enjoy live, U.S.-based, 24/7 technical support on software and hardware products from certified frontline-support technicians.
The Human Touch
Our friendly customer-service team will use industry-leading internal processes to expertly troubleshoot your technical issues.
Quality Assured
Phone calls are randomly recorded and monitored by a trained quality-assurance team.
Two Levels of Support:
Level 1 Help Desk: Benefit from a call-answering service, troubleshooting and call-logging, using a populated knowledge base to resolve the incident at first point of contact.
Windows and Apple workstation troubleshooting and triage
Desktop peripheral hardware included
Issues resolved using remote control
Level 2 Help Desk: Additional troubleshooting assistance is provided. If a call can't be resolved, predefined call-escalation processes will elevate the issue to a qualified expert.
Includes all support features of Level 1 Help Desk
Server-based password resets
Key Help Desk Features:
Domestic call center
ITIL best practices
Round-the-clock support by certified technicians
Access to the eSupport Portal for easy reporting
Choice of multiple service offerings
Customized, dedicated ACD phone line with an optional script
Call-dispatch capabilities for on-site repairs
24/7/365 service
Key Benefits of Help Desk Services include:
Freeing time for your internal resources to focus on core business and development projects
Reducing operations costs
Outsourcing help desk services, faster than building and staffing your own
Receiving 24/7/365 service
Eliminating drain on your resources, staff or infrastructure
We can assist with multiple call types, including:
Internet/Network connectivity
Password resets
Peripheral support (e.g., printer issues)
Dispatch/Call management services
Answering service
Desktop applications
Core Microsoft OS
Apple Mac OS X
Custom/Vertical/Line-of-business applications
Put Us to Work
Our Help Desk Service can be employed to complement your current staff during times of increased call volume, such as software rollouts and upgrades. Benefit from 24/7 technical support and after-hours user interface, as well as answers to how-to and technical or error-resolution questions.
Measuring Success
We strive for excellence. Our solution center maintains the highest standard of service-level metrics, including:
First call resolution
Average speed of answer
Abandonment rate
All measurements are reviewed and managed daily.
Trust Experience
Our experts respond to an average of 40,000 incidents per month. We have the experience to efficiently support our customers with many help desk clients, including numerous Fortune 500 customers.